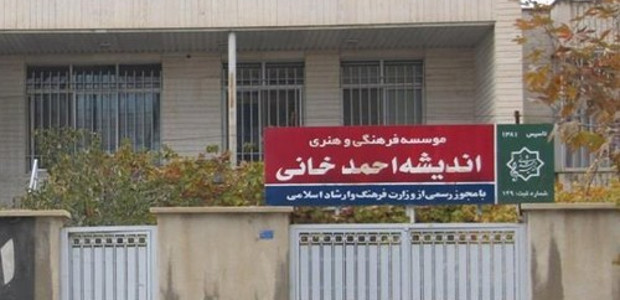 EAST KURDISTAN, ─ After exerting increasing pressures on the art and cultural centers the Iranian regime prevented them from continuing their activities.
The art and cultural centre of Fakhre Razi in Shino city was closed. The Kurdish Language Training Centre was also closed by the security forces in Ilam city.
According to the news sources, during the last few days, the Art and Cultural Association of Fakhre Razi whose license was afforded and covered by Soma centre, was sealed and the Kurdish Language Training was also banned.
The alleged charge held against them was that they had no license to work. On the contrary the centre was working within the Soma Centre that is a legal centre boasting many branches in Mehabad, Bokan, Serdesht, Bane, Piranshar, Seqiz, Qurwe and other villages.
The Fakhre Razi Training centre was active for about a year and half in Shino city and are said to have trained more than fifteen people in Kurdish language.
Additionally, the Kurdish Language Training Association in Ilam that were officially licensed by Department of Cultural Guidance was also sealed after a week of its activities.
The Ehmede Xani's Art and cultural Institute were also sealed in Urmiye city on 20th June last year, at the request of the Department of Cultural Guidance.
Meanwhile, Iran's new president has repeatedly claimed to promote cultural activities, but he has not attempted to deliver his promises. No attempts were either made by him to realize Article 15 of the Iranian constitution stipulating the realization of education in different languages of other nationalities in Iran.